2019 Top Hop
An annual competition and fundraiser celebrating Nebraska hops and Nebraska beer.
Saturday, Nov 9th | 1pm – 5pm
Raising Nebraska Building
Grand Island, NE
Get Tickets
General Admission
$25
[$35 day of event]
This ticket gains entry into the event and gets you a 4oz Top Hop event tasting cup.
VIP Admission
$35

[$45 day of event]
This ticket gains EARLY entry into the event (12pm) and gets you an exclusive 16oz VIP Top Hop tasting glass.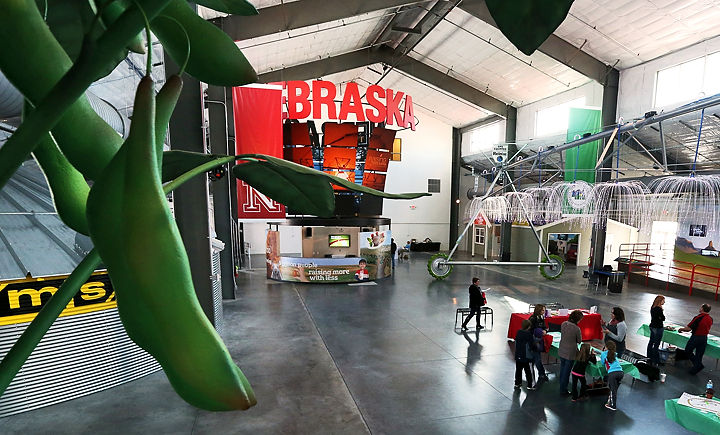 Come to the Raising Nebraska Building
This year we travel to Grand Island to the Raising Nebraska Building, which is located inside the Nebraska Building near the main gate of the Nebraska State Fairgrounds at the intersection of State Fair Boulevard & South Locust Street. 
You get to vote on your favorite beers!
The proceeds raised from the ticket sales and people's choice votes will go towards the NHGA to further promote hop growing efforts in the state.
A BJCP Sanctioned Event!
BJCP judges will taste and analyze every beer and name the Top Hop'd Beer. They wil also provide feedback.
Nebraska Brewers judging Nebraska Hops!
Any Nebraska brewer that would want to participate will have the chance to smell and analyze local hops and decide which grower has this years Top Hop!
Farnam House
Homestead Hops
Christensen Hops
Brickway Brewery | Distillery
Big Red Hops
Lincoln Lagers
Rock Creek Hops
Island Band of Brewers
Hwy 14 Brewing Co.
Oak Creek Hops
Lost Way Brewery
Schwedhelm Hops
Legendary Hops
First Street Brewing
Upstream Brewing
Scratchtown Brewing Co.
Loup Valley Hops
Hundred Hills
David City Brick Street Brewers
Bauman Hops
Raising Nebraska Building